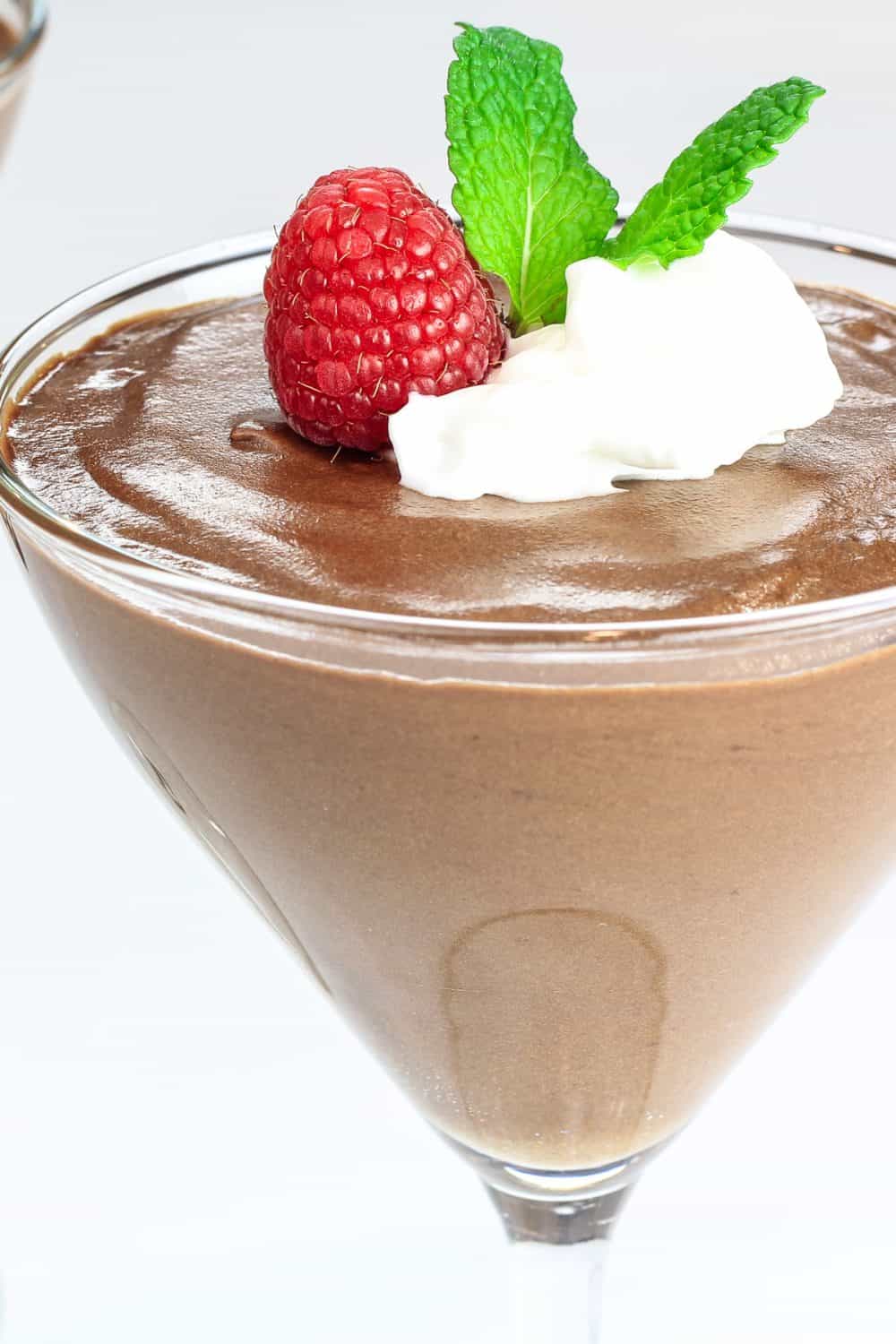 Chocolate mouse is incredibly easy to make, yet looks so fancy. This creamy dessert will bring a sophisticated end to any special occasion meal.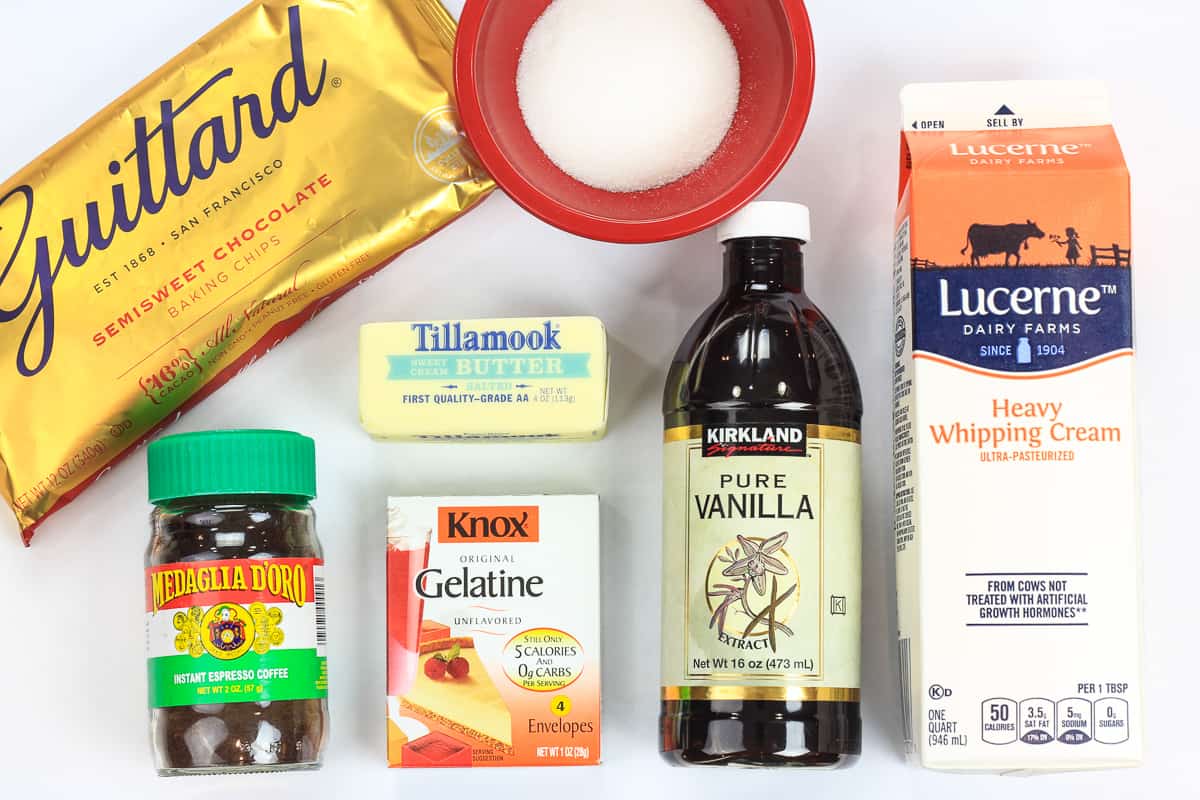 Ingredients:
2 tbsp hot water
2 tsp Espresso powder
1 1/2 cup good quality semisweet chocolate chips
2 tbsp butter
1 tsp flavorless gelatin dissolved in 2 tbsp water
1/2 tsp vanilla extract
2 tsp sugar
3/4 cup chilled heavy whipping cream
Instructions:
1. Dissolve 2 tsp of espresso powder into 2 tbsp of hot water.
2. Over a double boiler, melt chocolate, butter, and dissolved espresso powder.
3.  Meanwhile soak the gelatin in 2 tbsp of water. Let it sit for about 5 minutes.
4. Once the chocolate mixture has cooled to room temperature, add in the vanilla, sugar, and soaked gelatin. Stir with a whisk, just to combine.
5. Using a handheld mixer or whisk, beat the chilled heavy whipping cream until stiff peaks form. Using a whisk will take a lot longer.
6. With a spatula, gently fold the heavy whipping cream into the chocolate. Do not stir. Stiring will make the mouse lose its airy texture.
7. Once the chocolate and heavy whipping cream are blended well, pour the mousse into serving glasses and refrigerate for 5 hours or overnight.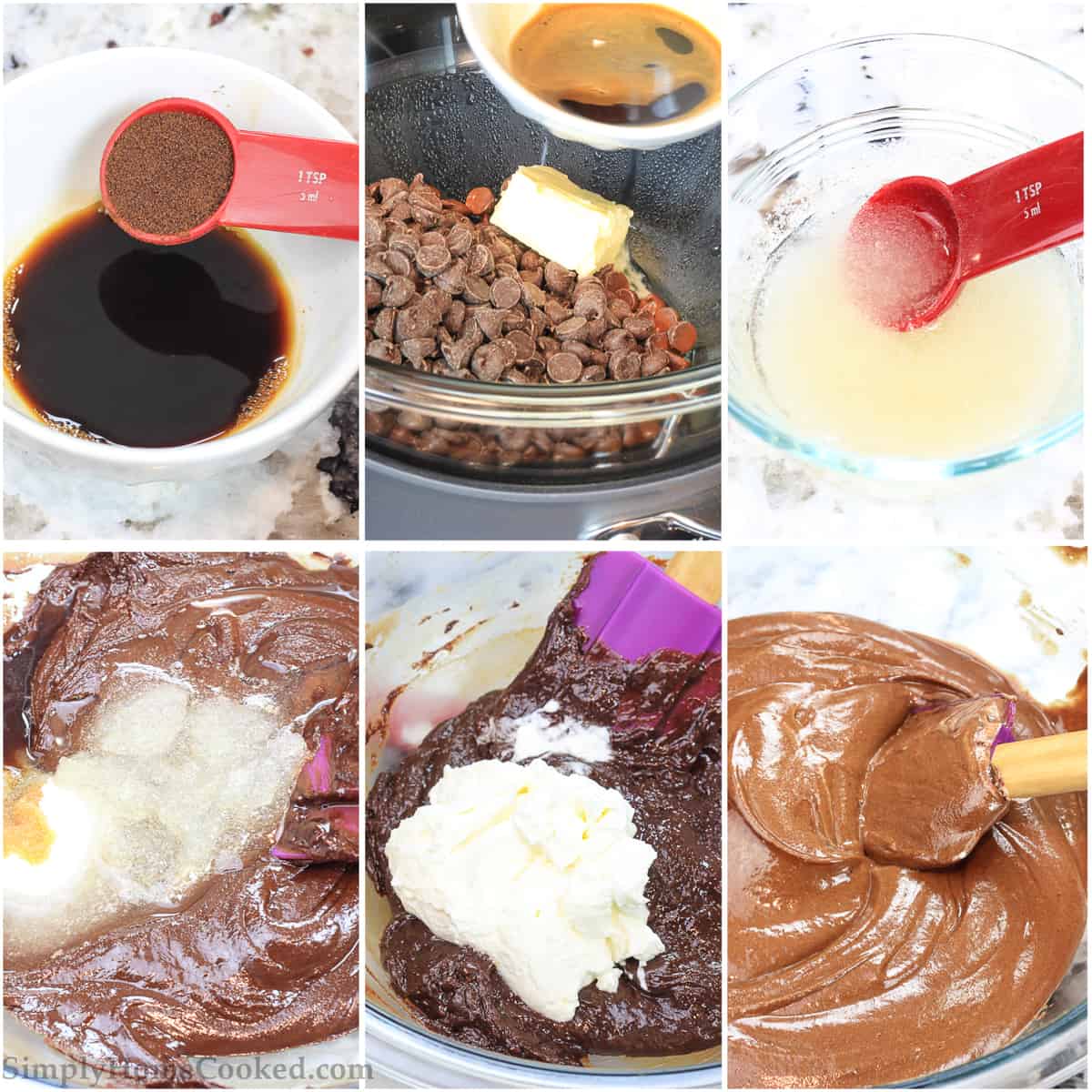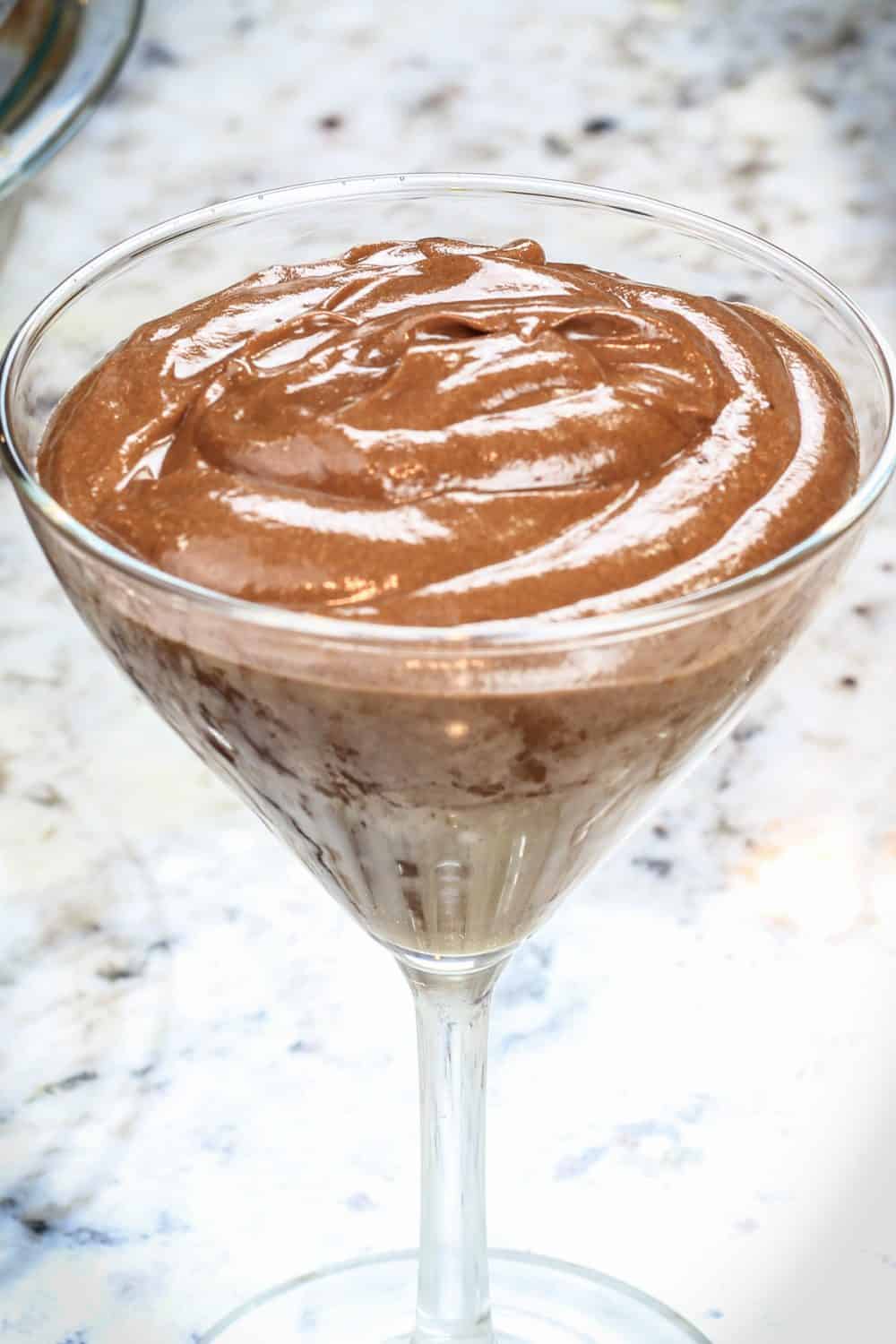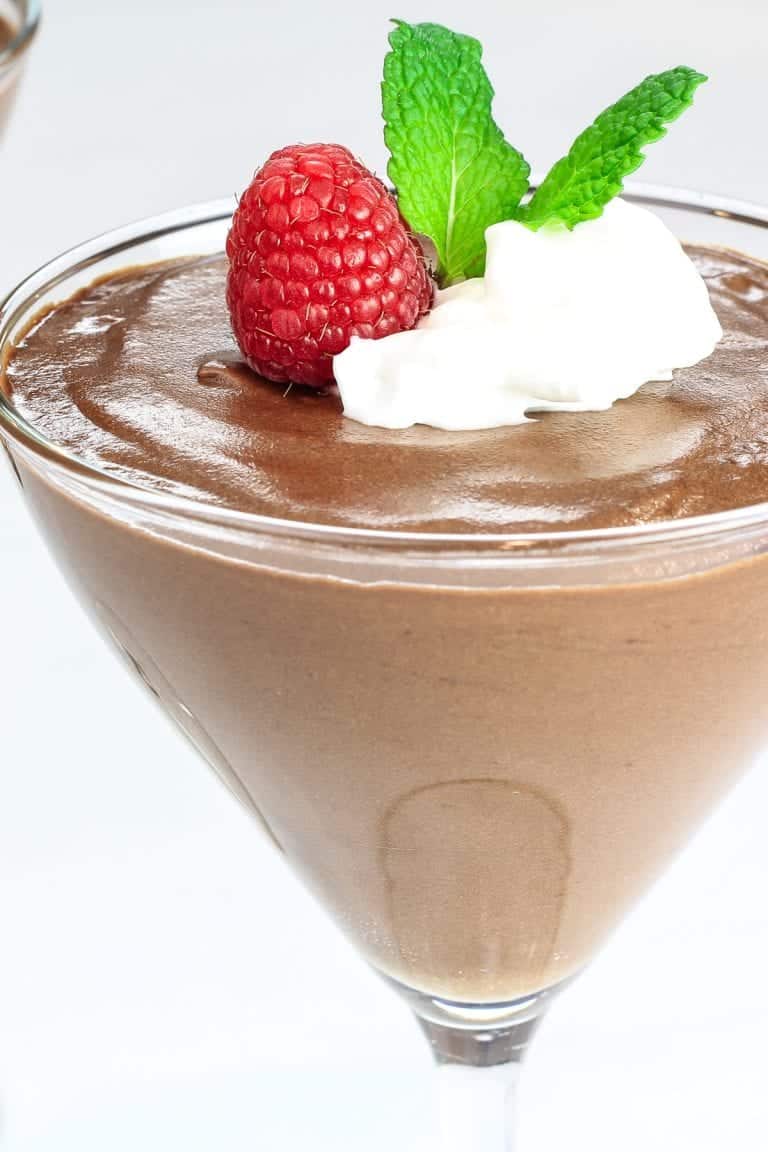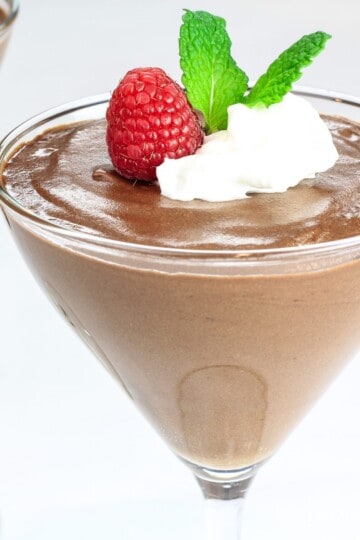 Easy Chocolate Mousse
Ingredients
2

tbsp

hot water

2

tsp

Espresso powder

1 1/2

cup

good quality semisweet chocolate chips

2

tbsp

butter

1

tsp

flavorless gelatin dissolved in 2 tbsp water

1/2

tsp

vanilla extract

2

tsp

sugar

3/4

cup

chilled heavy whipping cream
Instructions
Dissolve 2 tsp of espresso powder into 2 tbsp of hot water.

Over a double boiler, melt chocolate, butter, and dissolved espresso powder.

Meanwhile soak the gelatin in 2 tbsp of water. Let it sit for about 5 minutes.

Once the chocolate mixture has cooled to room temperature, add in the vanilla, sugar, and soaked gelatin. Stir with a whisk, just to combine.

Using a handheld mixer, beat the chilled heavy whipping cream until stiff peaks form.

With a spatula, fold the heavy whipping cream into the chocolate. Do not stir. String will make the mouse lose its airy texture.

Once the chocolate and heavy whipping cream are blended well, pour the mouse into serving glasses and refrigerate for 5 hours or overnight