Ever since my husband and I got married, we've made it a tradition to visit his family in Florida at least once a year. This visit was a big deal since we haven't seen his family in over a year and a half. It also meant a lot to us since most of his family hadn't seen our daughter yet.
This was also our first time flying with a baby, which gave me a whole new perspective on traveling with children. Overall Liana is a calm baby, but boy was that an experience to remember. Although we flew through the night we didn't get any sleep. Liana couldn't get comfortable so of course, we suffered too lol. Thankfully once we arrived at Mikhail's parents house, she slept like a rock.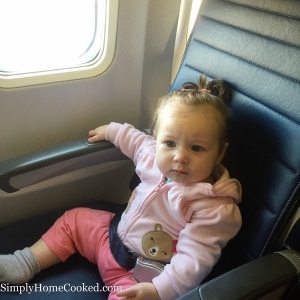 Each day consisted of something new. During the day we would either go to the beach or swim and tan at the pool. Every evening we were at someone's house for dinner or celebrating someone's birthday.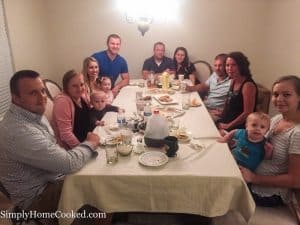 This year I was lucky enough to be able to attend my sister in law's baby shower. She had such a cute rustic theme. Can't wait to meet her baby boy!
One of the days we were there, my mother in law offered to watch Liana while Mikhail and I went to Siesta Beach. The sand there is so incredibly soft, it felt as if we were walking on flour. If you ever plan to go to Siesta beach don't forget to bring sunglasses. The reflection off the sand is seriously blinding. But as you can see, that didn't stop us ????Mikhail and I had a blast goofing off. Every time we go Siesta, we make sure to
Stop by our favorite fast food restaurant "Chick-Fil-A". Their sandwiches are the best!
For a while now I've been waiting to try dragon fruit. Since we live in Washington, it's almost impossible to find. Therefore we made sure to stop by a local farm market in Venice Florida. Dragon fruit tasted a lot like figs but not as sweet. The texture reminded me of kiwi. Overall it's not too bad, but to some it may be an acquired taste.
We spent our last evening in Florida at the pool with all of Mikhail's family. All the children had such a good time. Liana loved the water so much. During our stay in Florida, Mikhail's mom helped so much with watching Liana. It was especially nice, since I got a bad fever half way through our vacation. Unfortunately I get sick almost every time we visit. I don't know why that happens, maybe it's the climate change? Overall it was a blessed vacation and I am grateful for the time we had with Mikhail's family.

Latest posts by simplyhomecooked
(see all)