These cheesy mushroom pinwheels are the perfect appetizer for a holiday potluck. They can be eaten warm or at room temperature. I love serving these as an appetizer because they can easily be made hours in advance. Anyone who enjoys the combination or garlic, mushrooms, and cheese will definitely love these pinwheels!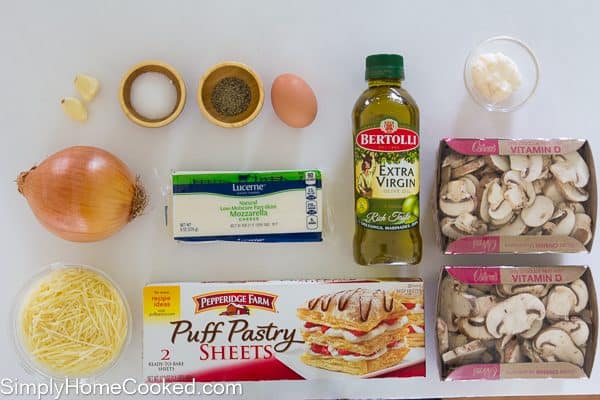 Ingredients:
3 tbsp olive oil  
1 onion 
16 oz mushrooms
1 tbsp mayonnaise
1/4 tsp salt 
1/4 tsp black pepper 
1 garlic clove  
1/2 cup Parmesan 
1-1 1/2 cup mozzarella
1 pkg puff pastry 
1 egg (for egg wash)
Instructions:
1 . Chop the mushrooms and onion.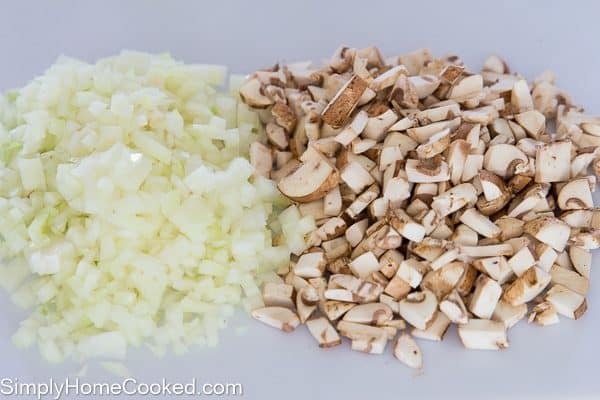 2 . In a skillet heat olive oil over medium high heat and sauté the onion until it becomes translucent.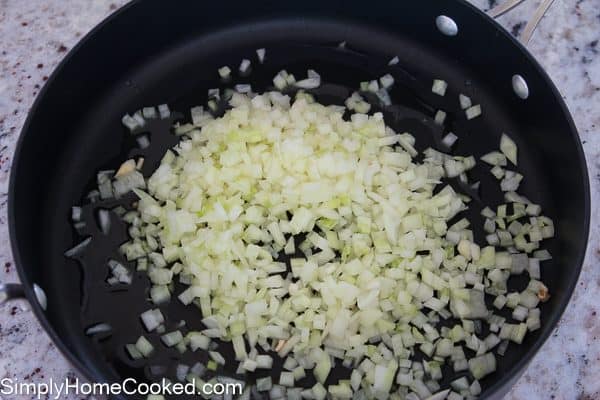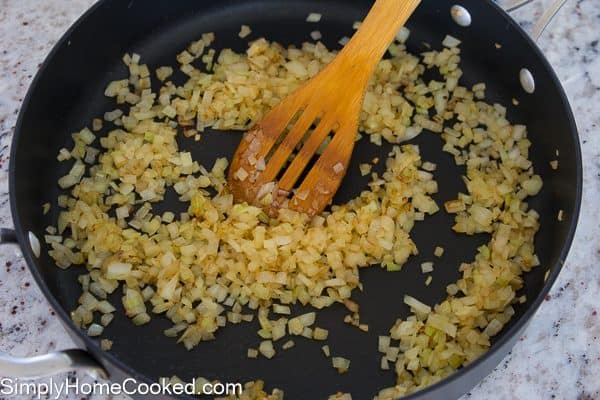 3 . Add the chopped mushrooms and stir them until they are cooked through.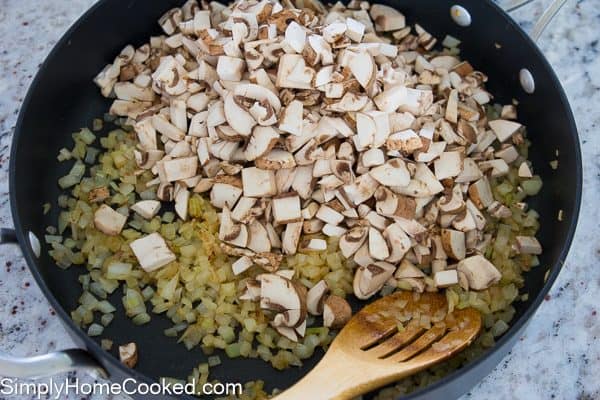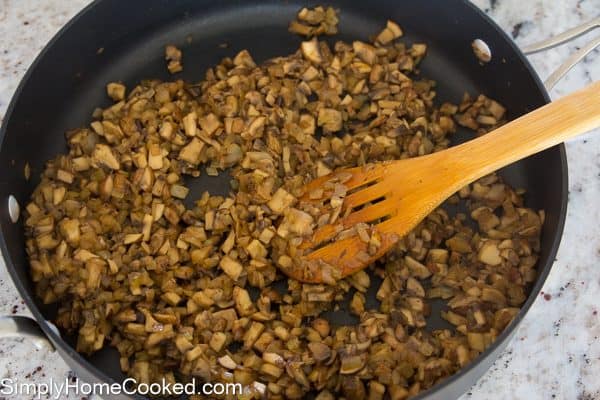 4 . Add mayonnaise, salt, black pepper, garlic, and parmesan.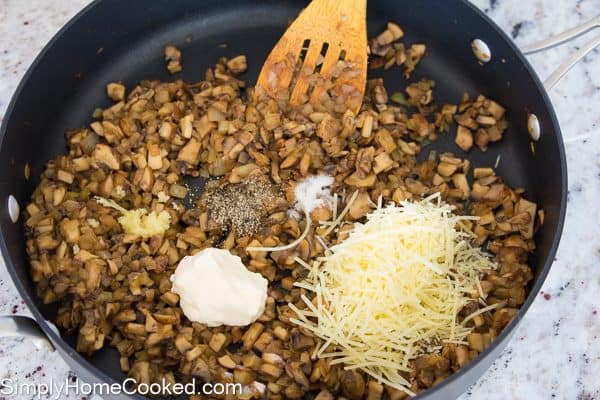 5 . Stir to combine.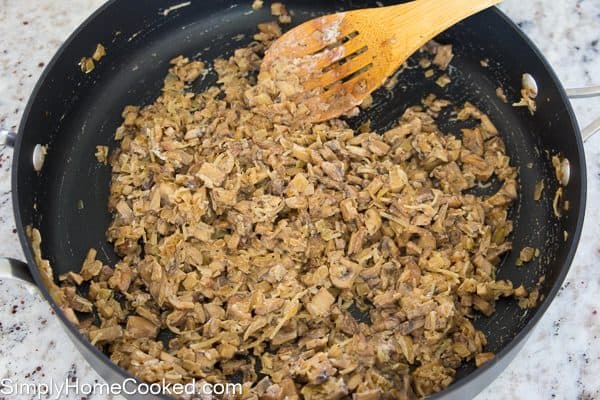 6 . Roll 2 sheets of puff pastry out to 12 x 16 inches.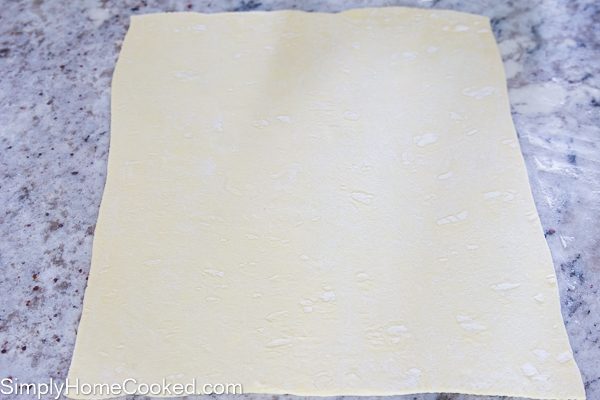 7 . Split the mushroom filling in two and distribute a thin layer across both sheets.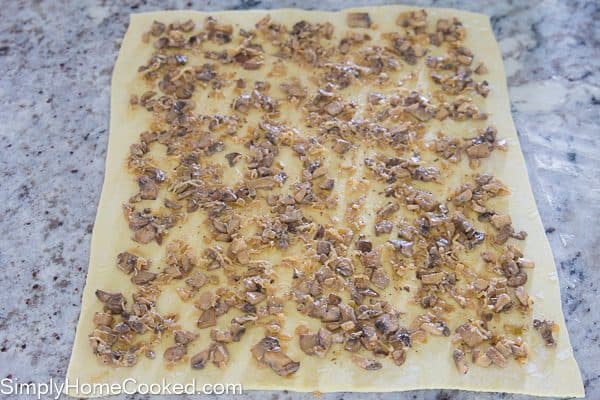 8 . Sprinkle mozzarella on top and roll tightly starting from the longer side.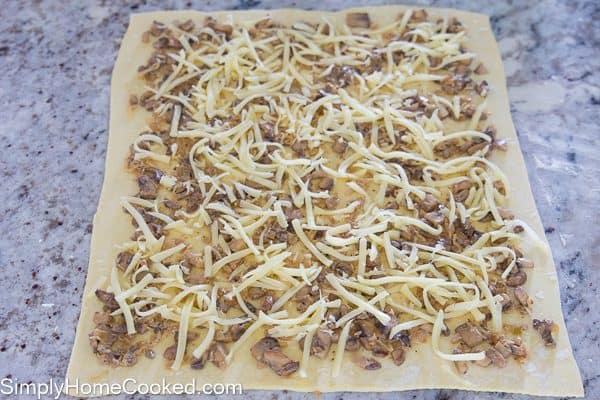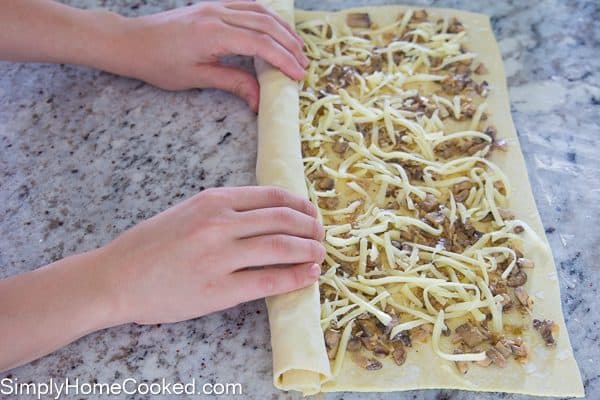 9 . Line a baking sheet with parchment paper and place both rolls on top. Generously brush with egg wash.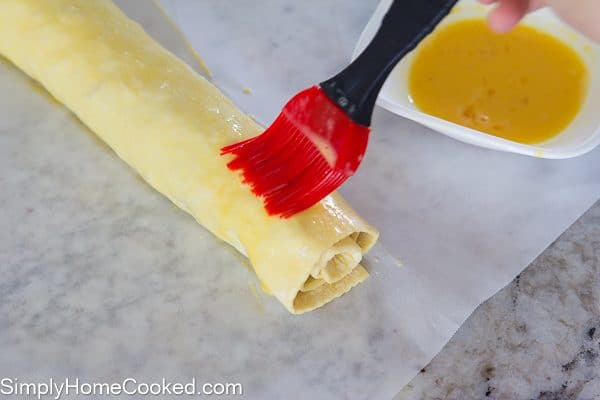 10 . Cut each roll into 1 inch pinwheels. Place the pinwheels laying flat on the parchment.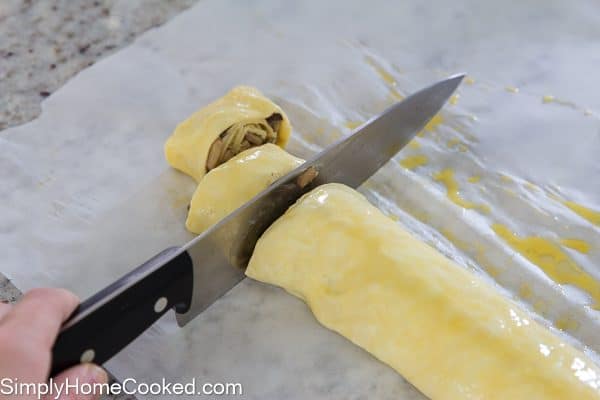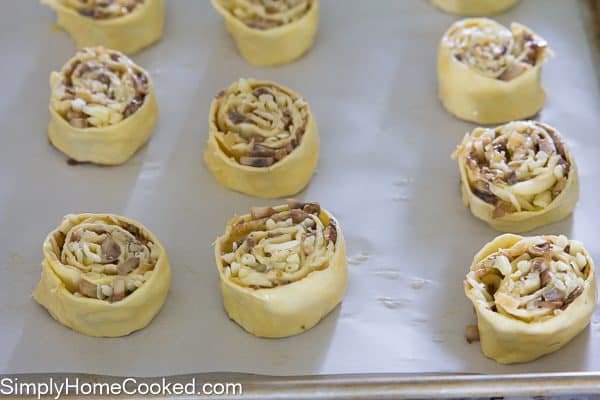 11 . Bake at 365 degree Fahrenheit for 30-40 minutes or until golden brown.