Although I only recently started this blog, I feel as if I haven't shared enough about myself or my family. So I've decided to occasionally update the blog with little life events. For the past few years it has become a family tradition to take a trip to lake Chelan in eastern Washington. To most people this is just an ordinary lake, but to me it's more than that. This is the very lake I fell in love with my husband. Every time we visit this lake, it brings back so many good memories. It will forever be my favorite place to camp.
We usually camped out in tents at an orchard owned by my sister's in laws but this year we decided to rent out a house. We figured it would be a lot easier with my little Liana who is 8 months old now, and my sister's son Ethan who is 9 months. I love the experience of camping out in tents but with babies it's just so much easier to rent out a house. Just look how cute those two munchkins look in that bath tub… You can't do that in a tent 😉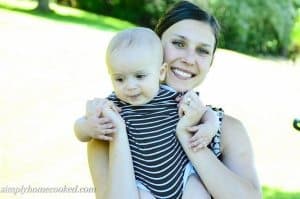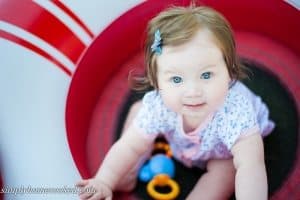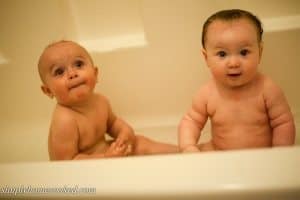 Our days consisted of swimming, tanning, jet skiing, cherry picking and a whole lot of eating. My kind of vacation 😉 I really enjoy those super laid back vacations. I prefer a calm familiar place than a new place that requires a lot of rushing and figuring out all the wheres whats and whens.
Although all the ladies in my family love to cook, we decided to take it easy on the cooking this time. One of the things we ate was this incredible beef from Costco. It's already marinated in the package so all we did was cut into pieces, stick it on some skewers and grill them to perfection. Goodness they were so delicious! If you like beef, you will absolutely love this beef from Costco.
On our way back we always stop by a little shopping plaza in North Bend. After we finish our shopping we make sure to visit the Rocky Mountain chocolate factory and load up on caramel apples and almond bark. If I lived closer to this chocolate factory, I'd probably make weekly visits for my beloved almond bark. Well maybe it's a good thing I don't live too close. 😉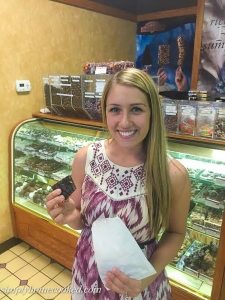 I hope you all enjoyed this personal post and got to know me a little more.
PS: Some of the pictures aren't the best quality because they were taken with my phone.

Latest posts by simplyhomecooked
(see all)