An easy and simple homemade pizza dough recipe that you will want to use for every type of pizza! The crust is soft, chewy, and delicious!
We love using this easy dough recipe when making a classic like Margherita pizza or our chicken pesto pizza.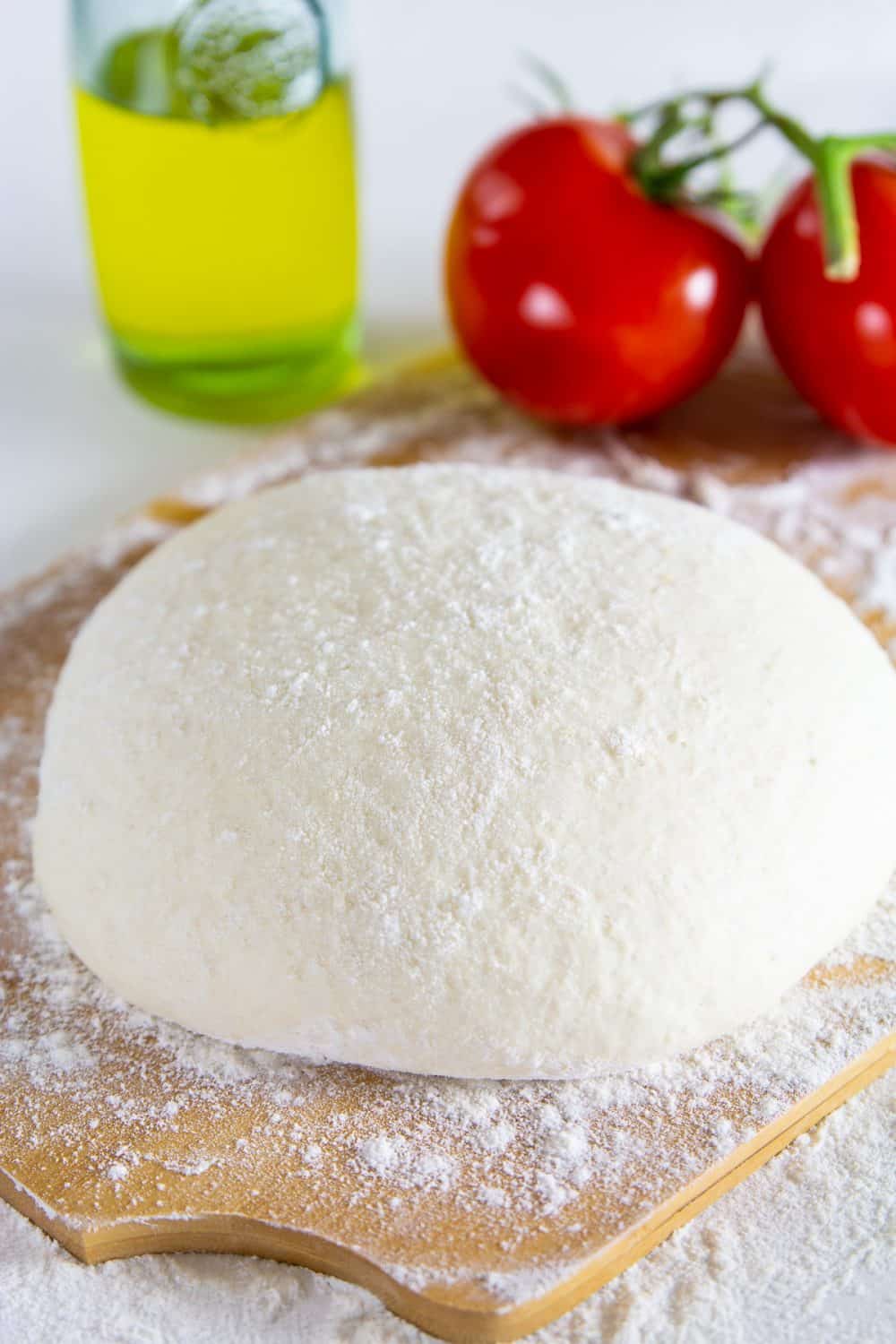 Easy Homemade Pizza Dough
Like any bread making, homemade pizza dough is simpler than most people think. It's as easy as tossing everything into the bowl of a stand mixer, combining all the ingredients, and letting the dough rise. That's it! Homemade pizza dough also tastes way better than store-bought dough. These similar methods can be used to make a fluffy brioche loaf or even fragrant rosemary focaccia.
What are the ingredients for pizza dough
For this simple recipe here is what you'll need:
Flour– all-purpose works best
water
olive oil– you can use extra virgin or light tasting depending on your tastebuds
dry active yeast- instant or dry active works
honey– a better and tastier alternative to sugar
salt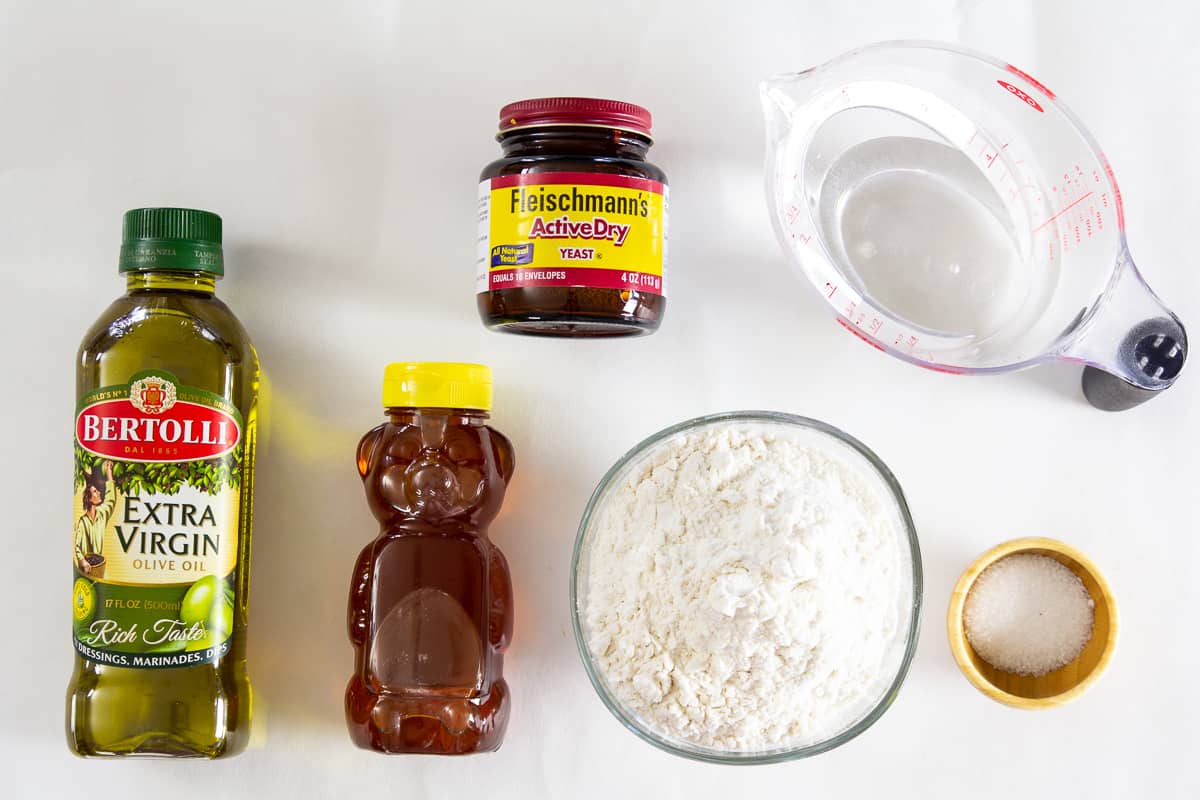 How to make homemade pizza dough
Place everything into the mixer bowl– Throw all of your pizza dough ingredients into a stand mixer bowl and begin mixing it with the hook attachment. Mix it well until the dough is smooth and elastic
Cover and proof– Once the dough has taken shape, cover the bowl and let the dough rise until it doubles in size.
What is the best flour for pizza dough
When making pizza, most people go for the all-purpose flour since it's so versatile in bread making. But bread flour tends to be easier to work with.
Is yeast necessary for pizza dough
Yeast is practically a necessity when making homemade dough. This is what helps rise the dough into a soft and fluffy crust.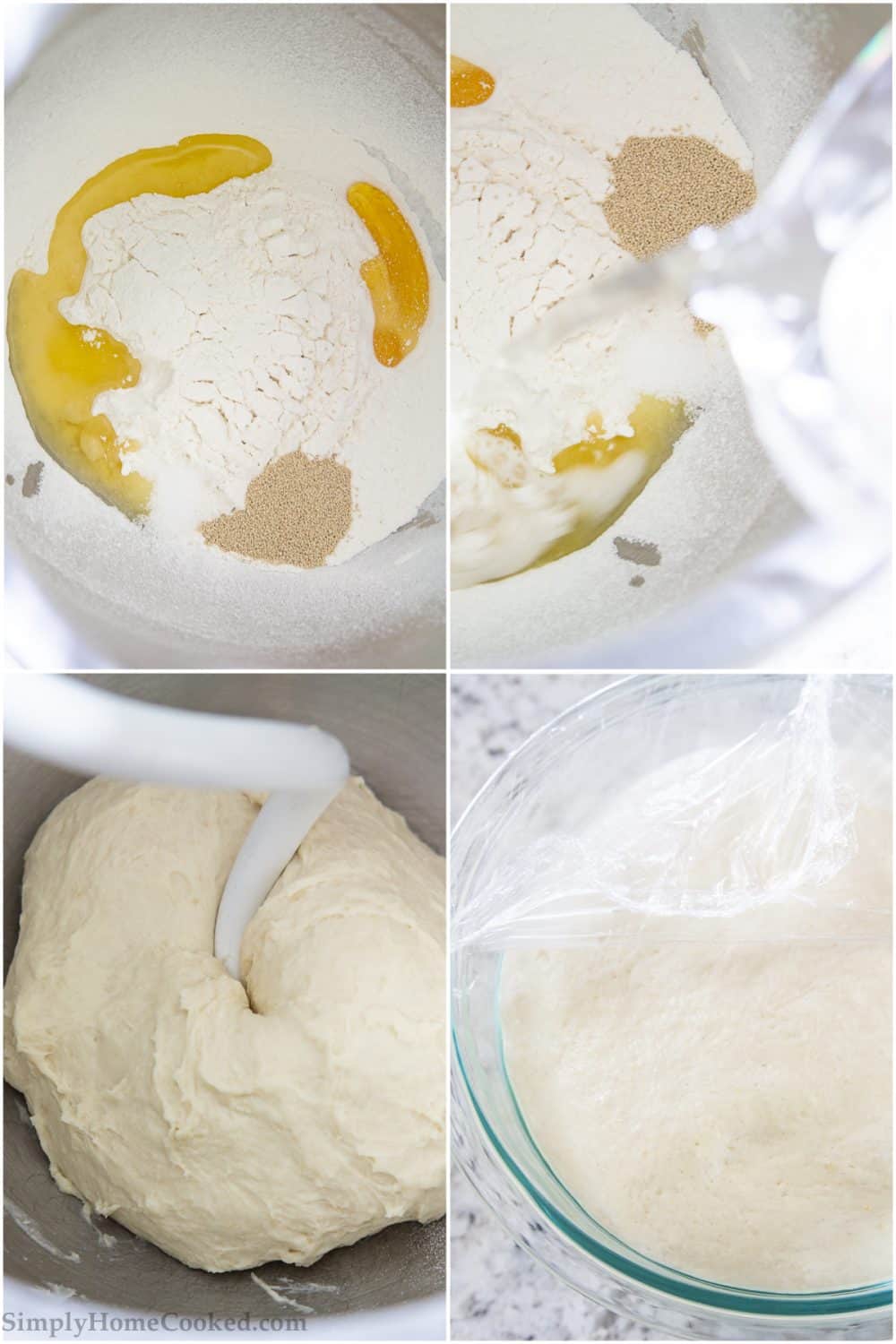 How long does homemade pizza dough last in the fridge?
A homemade dough can be stored in the fridge for up to 2 weeks in tightly wrapped in plastic wrap.
Freezing and thawing pizza dough
If you want to freeze it, tightly wrap in plastic and keep in the freezer for up to 3 weeks.
Thaw in the fridge– That the dough overnight or for about 10-12 hours.
Thaw at room temperaute– it will take about 2 hours to fully defrost on the countertop.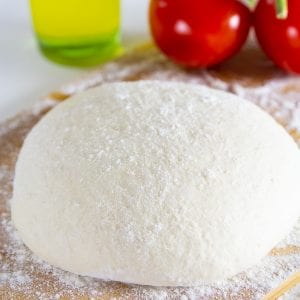 Homemade Pizza Dough Recipe
A simple yet versatile homemade pizza dough recipe that is so easy and scrumptious.
Print
Pin
Rate
Instructions
In the bowl of a stand mixer, combine flour, salt, honey, yeast, oil, and water.

Using the hook attachment, mix until the dough no longer sticks to the sides of the mixer bowl. Depending on the flour you use, you may need to add more.

Transfer the dough to a bowl greased with olive oil and cover it with plastic wrap. Let the dough rise for about 1 hour or until it doubles in size.
Notes
Can you freeze homemade pizza dough?
This recipe makes 2 pizzas. If you only need to make one, tightly wrap half the dough in plastic wrap right after its done mixing and place in the freezer.
Nutrition
Calories:
1720
kcal
|
Carbohydrates:
333
g
|
Protein:
48
g
|
Fat:
19
g
|
Saturated Fat:
2
g
|
Sodium:
1187
mg
|
Potassium:
566
mg
|
Fiber:
15
g
|
Sugar:
7
g
|
Calcium:
69
mg
|
Iron:
20
mg
This recipe was originally posted on July 5, 2016, we've tweaked it a bit since then.