In celebration of National grilled cheese day, I present to you a classic recipe that you can't go wrong with. This grilled cheese sandwich recipe is as basic as it's gets. Lots of cheddar cheese, butter, and of course white bread, no whole wheat substitutions here. Let's be real if you're going to attempt  making a grilled cheese sandwich "healthier", might as well go eat something else. I personally don't make these too often because they're not really healthy. You know what they say, the whiter the bread the quicker you're dead lol. But really, all jokes aside, we're human, It's ok to have a little cheat meal here and there.
There are so many variations of grilled cheese sandwiches, which I'm sure taste amazing. But there's just something about the classic version that brings pure nostalgia. Although this recipe is super simple, it took me some time to perfect it. For instance, I used to use pre shredded cheese until I started grating my own cheese from a block of cheddar. The texture and taste of freshly grated cheese makes all the difference. Another thing I used to always do wrong was adding butter to the pan and not the bread. If you spread a layer of softened butter onto the outer bread slices, you achieve an even golden crust. It's these little things that make a huge difference.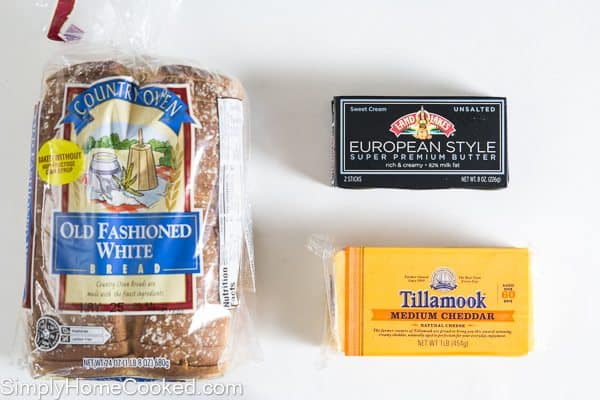 Ingredients:
1 lb block medium cheddar
unsalted butter
4 slices old fashioned white bread
Instructions:
1 . Grate the cheddar cheese. I usually grate a little over 1/4 cup for each sandwich. It's up to your how much cheese you want to put.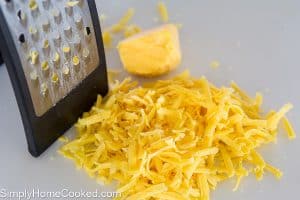 2 . Butter both outer sides of the bread with softened butter. I put a pretty generous layer on.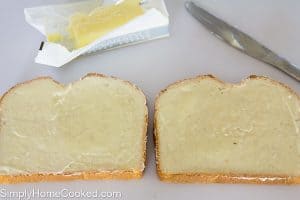 3 . Place the bread in a pan heated to medium heat (buttered side down) and add the shredded cheese on top, then place the other slice of bread (buttered side up). Once the bread becomes golden in color, carefully flip the sandwich over and brown the other side (about 2-3 minutes per side).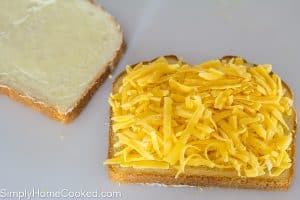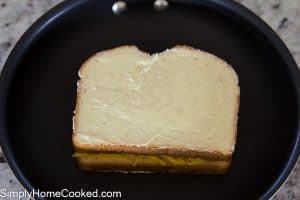 4 . Once the sandwich is done, slice it and serve with tomato basil soup.